Description

With 1:1 Nutrition Coaching, we give you the keys to unlock the true you. With 24-hour full-time access and unlimited check-ins and communication with your coach, we give you a virtual partner to ensure you transcend your goals. This plan is unique because we provide you with full guidance where your coach will build out a completely customized meal plan each week. These plans will include meals, snacks, recipes, drinks, and more, customized to your requests and preferences.

Benefits

P

rofessional Coaching Accountability & Support



U

nlimited Check-Ins With Your Coach

Personalized & Professionally Calculated Macros

Weekly and Monthly Assessments

Grocery Lists For Every Meal Plan

Recipes For Every Meal Plan

Portion Guides
Habit Based Coaching
Customized Supplement Rec

ommendations From 

Swolverine
Branded Tracking App

Completely Customized Weekly Meal Plans

Payment Terms

Month to Month Payment
30 Day Cancellation Notice

3-Month Minimum Requirement

No Matter Your Goals, We Can Help You Achieve Them

Major weight loss (20+ lbs) 

Weight Loss (20 or fewer lbs)
Weight Gain
Muscle Gain
Fat Loss
Body Recomposition
Athletic Performance
Overall Health and Wellness
... and more!

Not Sure? Schedule A Free 1:1 Nutrition Call With A Coach
Customer Reviews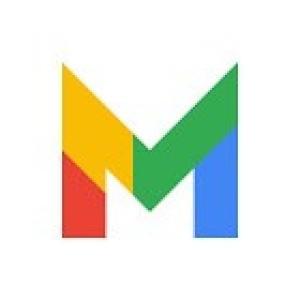 MD
03/26/2022
Matthew D.

United States
More than just nutrition coaching
I've always been someone who prides themselves on being able to research a topic enough to feel like I can accomplish whatever the task might be. I've been a gym rat for years but never really mastered the nutritional aspects to help push myself to the next level. I came into this program with a goal and mindset that I would establish a repeatable plan that I can pair with my gym efforts, little did I know I would get so much more out of this experience. For starters, anyone can follow a meal plan, its understanding the details and why specific choices have been made that help to create new habits. Alix becomes your life coach during this experience, more so than a nutritionist. Her attention to detail, empathy, and passion for what she does and the people she's helping will put you on a path to life changing habits and goal smashing progress. I highly recommend this program and Coach Alix!
02/21/2022
willie b.

United States
absolutely love it
Amazing, Everything is so simple and easy to follow
01/25/2022
Anastasia

United States
BEST COACHING PROGRAM !
I worked with Alix on 1:1 Nutrition Coaching , and must say I learn something new every week from my coach. I was under eating, and cutting meals prior to working with Alix. She coached me on intuitive eating and gradually re-introduce my body to whole, delicious foods. All of the meal plans curated were DELICIOUS! I requested that the meals to be simple for the busy lifestyle and all recipes were so easy and practical. This experience has really been transformational. Alix helps instill confidence, and growth mindset in me for both nutrition and my life. Thanks coach!
01/16/2022
Greg W.

Argentina
Thorough expertise, high engagement, excellent customer service.
Highest value coaching guidance on creating and executing on a meal plan customized for my individual goals. My meal plan set up was made for my goals and preferences as opposed to a generic template. From there, they guided me on how to shop, what to cook (bec. I'm a lazy cook), and how best to come back from deviations to the plan. They also didn't expect perfection and guided how to have food that isn't healthy, but can be okay in moderation. The accessibility, from texts, to pictures, to phone calls, was just above and beyond what I would have expected for these prices. Highly recommended for those serious about change.
12/28/2021
Rachel K.

United States
Amazing and helpful
I am someone who loves and appreciates food, but struggles with eating balanced meals to help fuel my body. Having the 1:1 coaching helped me stay focused and taught me so much about portion control and about what MY body needs in accordance with my specific goals. I definitely recommend SwoleKitchen to everyone, especially those starting out and need guidance.